Before I get into the main theme of the post, I would like to mention that I did not get into the Butler Ballet program; I got the letter a couple of days ago. It was a bit disappointing, but since I didn't expect to be accepted anyway, it wasn't too big of a blow. I knew I wasn't talented enough to get into the program, but I certainly hope that my two friends who auditioned with me got accepted! They definitely deserve it. Sure, I am starting to wonder whether or not I should try to pursue dance in college, since I simply don't think any dance program would accept me, but all I can do for now is keep dancing and keep trying to improve. I'm not quite ready to give up yet. Anyway, moving on…I had fun doing Arman's last "Spill it Sundays" link-up, so I am joining it again this week! The theme this time is a sort of "travel theme," where we list some of the most memorable places we have traveled to. I have never been out of the country (though I would love to someday), so all of the places I will be listing are in the United States–boring, maybe, but maybe not for those out-of-the-U.S. bloggers, at least;) I haven't been on a ton of vacations over the past 20 years either, so don't expect to see Mount Rushmore, Central Park, Disney World, or Yellowstone National Park on the list…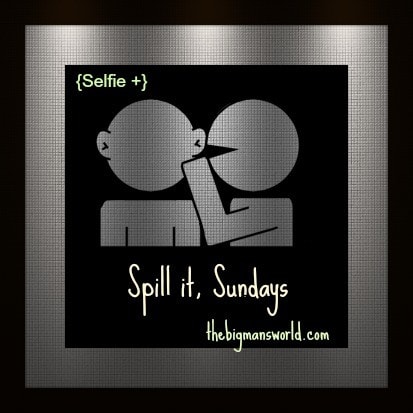 1. Starved Rock National Park: This park is actually about an hour and a half drive's away from my house, and I have been there probably 4 or 5 times over the past couple of years since we moved to Illinois in 2011. It is such a beautiful park, filled with several hiking trails, miniature waterfalls, and gorgeous scenery. The last time we went there, over the summer, my siblings and I decided to go under one of the waterfalls (in our clothes) and get soaked just for the heck of it. After we did so, everyone else around us who was in the same area decided to do the same thing–we are such trend-setters! Here are some pictures of this park; the first one is of me by the aforementioned waterfall, and the second one is me soaking wet after being under the waterfall (OK, so I guess this does count as a "selfie." I take back what I said about never posting them. Famous last words).
2. Myrtle Beach, South Carolina: For a period of about five years, starting in 2006 (I think) my family would go to Myrtle Beach each October for a week, meeting up with my six cousins and aunt from Florida, and my grandparents from Oregon. We would stay in beach houses, and it would be an absolutely fantastic week, filled with swimming in the ocean, collecting shells, going for walks on the beach, and just enjoying each other's company. Because it was October, there were far fewer people than there would be in the summer, which was nice. There is something so incredibly peaceful and soothing about being on the beach, with the rhythmic sounds of the waves and the feel of the rough sand under your feet. I loved going boogie-boarding in the ocean, occasionally wiping out and getting a huge mouthful of salt water–good times. One time we even came across a dead shark on the beach; it was only maybe five feet long, but still an incredible (though rather sad) experience. I would also sometimes find jellyfish washed up on the sand, and while I was careful not to touch their underside, I would sometimes prod the top of them just to see what it felt like.
3. The White House/The Capitol/Numerous Washington D.C. museums: Well, I suppose this is technically more than three places at once. We lived in Virginia for about 8 years, and were only a 45 minute drive away from Washington D.C., so we were lucky enough to get a tour of both the White House and the Capitol, and also visited some of the free Smithsonian museums in D.C. The White House actually wasn't extraordinarily exciting, since you can only visit specific rooms, and I don't remember it being an extremely thrilling or memorable experience. The Capitol was certainly interesting, but to be honest, I much preferred going to the Museum of Natural History. That was the museum we visited most frequently, since certain exhibits were always changing, and I loved visiting it. There were so many things you could see there: the Hope Diamond, ancient artifacts and fossils, stuffed and mounted animals ranging from lions to squirrels, and many other fascinating exhibits.
(source: http://www.si.edu/Accessibility/MATMNMNH)
There are other memorable places I've been to, but I think this is sufficient for now–I really ought to get back to studying for my final statistics exam (UGH!!) and my last anatomy/physiology exam that are both occurring this week. At least after that, I only have a Spanish project to finish up, a sociology exam, and my anatomy/physiology lecture exam, and then I will be DONE!! I am definitely looking forward to my break, that is for sure. I hope you all have a wonderful day!